okay okay so the line up goes a little something like this: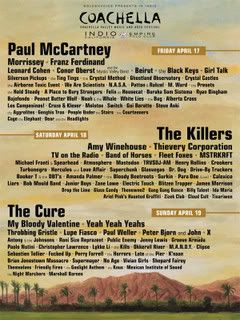 The line up looks really good this year! I think better then last year. And the headliners are killer.
but the only problem is?!?! I should be in London and trying to get into Amsterdam to get my 4:20 on. 
I guess I have a few days to make this decision on what to do. Times like this I wish I was a Lohan so i could have some pull on my travel arrangements. But times is hard like Good Times. 
"...keepin yo head above water.." ( i love that damn show) 
65 days and counting from today!