Im not famous! Some day soon i very well be though! I think its because i have this feature that most people dont have and its call REALNESS! haha just joking but i have high hopes! But i do have contacts to
some
famous people. And those contacts are great cause you can party where most people cant. This past Tuesday was Ms. Meagan Good's Birthday @ Les Deux in Hollywood... and lucky for I she is low key fam bam. Her dress was HOT! like a navy blue low back
hot white shoes that went up the ankel and tied around. That place a madhouse. Im talking craziness. All young black hollywood was in that joint to wish Ms Meagan a happy birthday!
Jamie Foxx was in the booth next to Meagan, and man was he hype that night! HA. (dont ask off of what) jokes! In all the night was great! Here are some flicks, and for the record. MEAGAN IS NO LINSAY LOHAN. Cuzin Kiki was the SOBER SISTER THAT NIGHT!!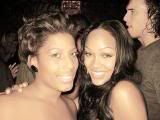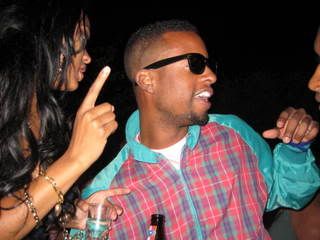 Megan and Ty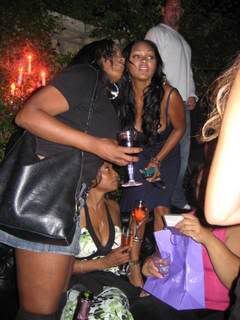 CharmSchool chick.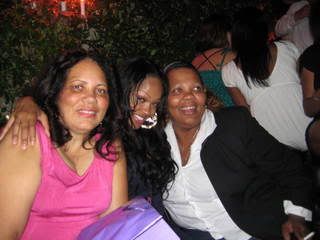 Mommy Meagan and Auntie
one of the twins from ATL
Some pretty people. Her dress too was hot! I think thats where meagan got that chain from you can see her wearing on TMZ.com
Cuzin Kiki Meagan and the man that dressed her, leaving the Standard. Right before we were all asked to leave!! good times! and happy birthday MEAGAN!!!